CLOSED ON THURSDAY, NOVEMBER 23rd
WE ARE LOCALLY OWNED AND OPERATED!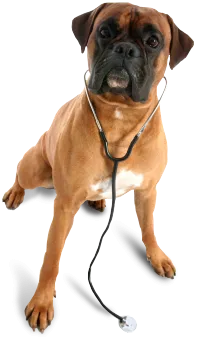 Jen Larson is a licensed NC veterinarian, treating all types of pets. Your pets' health and well-being are very important to us, and we take every possible measure to give your animals the care they deserve.
Uptown Veterinary Hospital is a full-service animal hospital and welcomes both emergency treatment cases as well as pet patients in need of routine medical, surgical, and dental care.
At Uptown Veterinary Hospital, we treat your pets like the valued family members they are.
Jen Larson
Charlotte Veterinarian | Uptown Veterinary Hospital | 704-332-5450
626 N Church Street Charlotte
Charlotte, NC 28202